Automotive Jobs, Alerts and More!
The BEST Online Resource for Auto Technician Jobs Since 2010!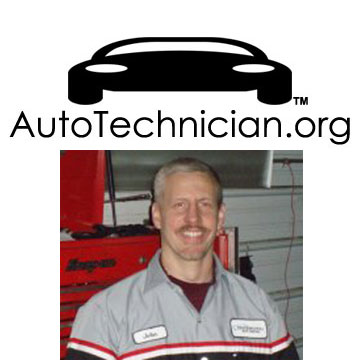 "Being in virtually every role imaginable in this industry, I know how difficult it can be for employers to find qualified auto technicians, heavy duty truck techs, and every other type of mechanic or technician.  But more importantly, I also know how hard it is for experienced techs to find the RIGHT employer!"
~ John Kelly, former ASE L1, L2 Automotive Master Technician, Instructor, and Founder of AutoTechnician.org.
Made by a Tech for Techs!
For those of you who've been around a while, newspaper ads and word-of-mouth were the go-to for "shop hopping."  I only wish there were Internet resources for techs back then.
After 30 plus years as a technician and changing careers to a web developer, I built AutoTechnician.org's Job Board.
Whether you're an entry-level auto mechanic or a Certified ASE Master Technician, or anywhere in between, just know our automotive job board is made specifically for you with you in mind.
Here you will find several repair and finishing related jobs categories including machining, heavy truck, and auto body and repair including:
Automotive Service jobs
Auto Body jobs
Heavy Truck / Heavy Equipment jobs
Auto Technician Jobs
Auto Mechanic Jobs
And many others!
Most importantly, AutoTechnician.org's Job Board is targeted to your local area and industry, and proven to be highly effective in selecting new employment.
Auto tech employers: you don't need to have a big budget to post an ad. In fact, we're purposely the most reasonably priced automotive industry job website in our class. Your independent auto repair facility or automotive dealership can rely on our automotive job board to find your next auto technician looking for you in your area, or from anywhere across the nation.