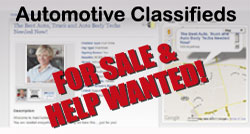 Our classifieds section is tailored specifically to the auto, truck and auto body industry.
Help wanted
Individuals seeking employment
Parts, vehicles, tools, services and more!
Visit the Auto Technician Classifieds and claim your FREE ads now.
AutoTechnician.org was created BY professional automotive technicians FOR professional automotive technicians. Voluntary assessment testing is available for auto techs wanting free membership and a free career profile listing in our national technician membership directory. Auto technicians can advertise themselves or their employer and receive customer feedback with 5 Star ratings. There are NO paid memberships. All auto technician profiles can be freely searched and sorted by the public as well.  Learn more about us here!
AutoTechnician.org's Mission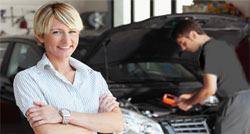 For The Auto Repair Industry: Help stimulate the growth of future automotive repair shops and professionals by providing a free online promotional vehicle just for them.
For the automotive technician: To promote continued education and technical comprehension skills needed to grow value with their employers and themselves.
For The Consumer: To provide consumers in need of auto repair or maintenance a better, more reliable online resource to research and locate their best choice of an auto repair mechanic or technician suited for their vehicle.